up
Host Special Events On Your Website
Neowauk hosts special events on your website, sends email campaign promotions, integrates easily with social networking sites, hosts surveys, and much more. Choose from a wide variety of event types including luck-based, question/answer type and image recognition.
Get Your Neowauk Account Today!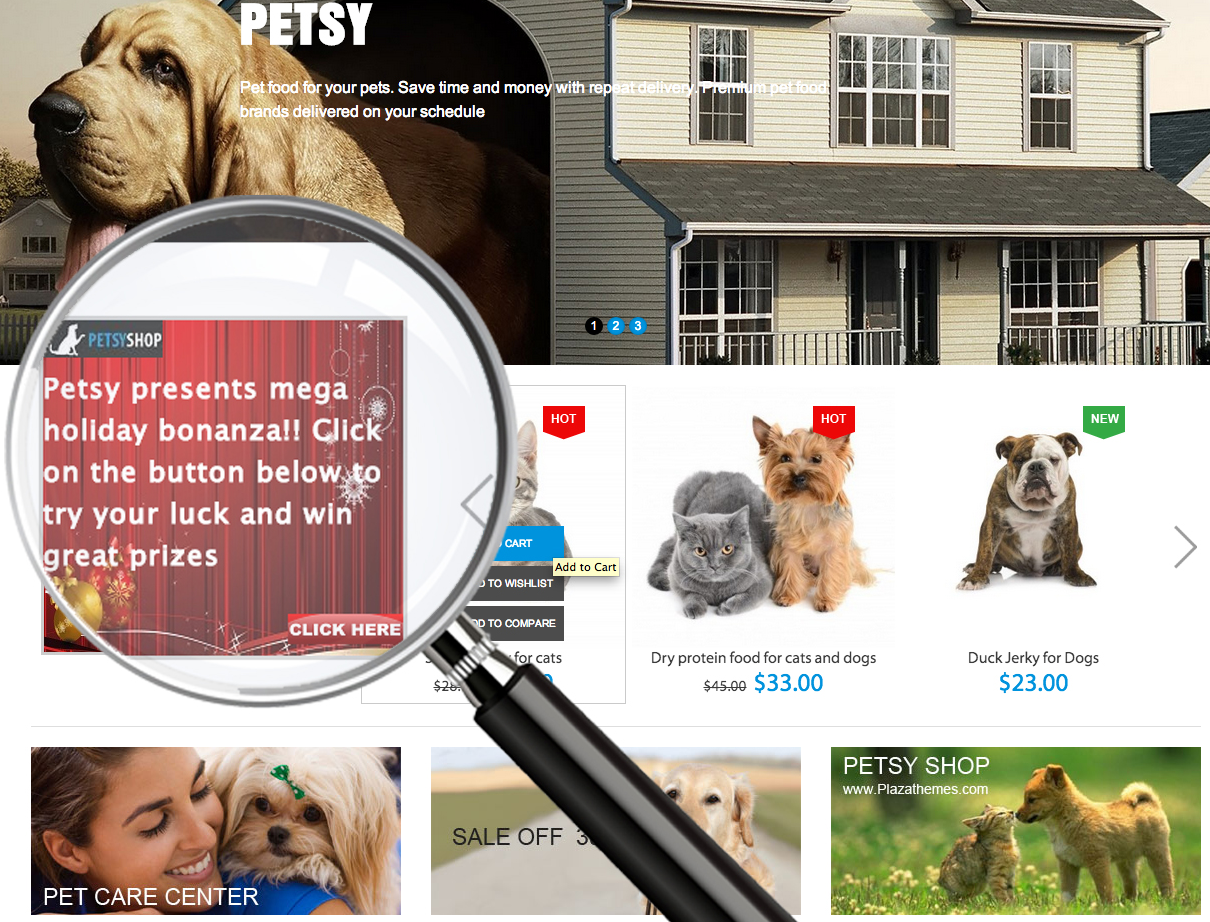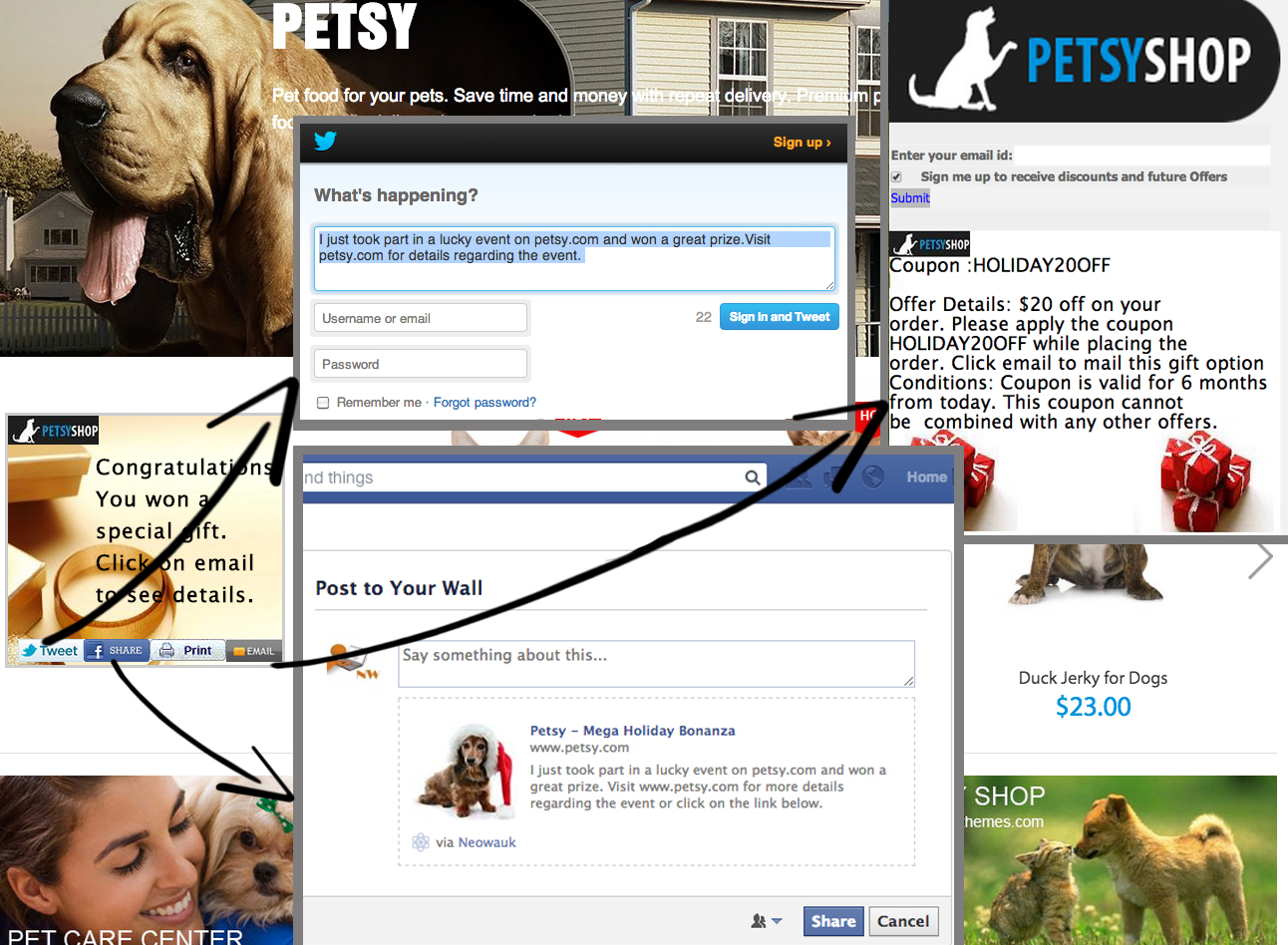 Define/Control Various Aspects of Your Events
Define prizes
Define number of participants, winners and winning probability
Define loyalty based criteria
Define social networking content
Activate/Inactivate events with one click
Get your Neowauk Account today!
‹
›
Neowauk adds value to any business that has an active online presence.


Create a Neowauk Account for your Company


Add 4 Lines of Integeration Code to your Webpage. This is a One Time Activity


Set up the Event and Define Prizes on Neowauk Admin Portal.


Activate the Event from Neowauk Admin Portal


Inactivate the Event when Complete


Re-use Existing Events based on your promotion plans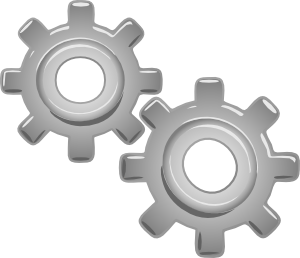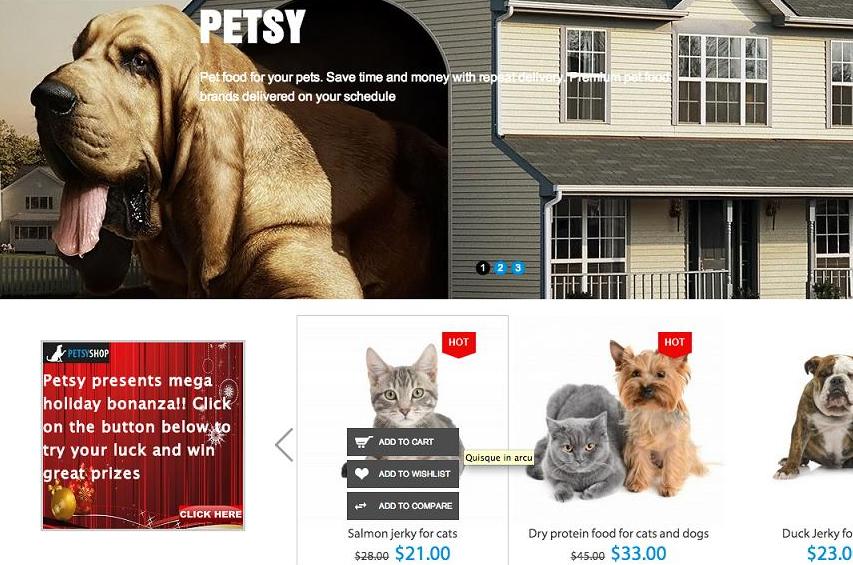 Host Seasonal Events and Give Prizes
With Neowauk, you can host lucky events on your website throughout the year. Events can be seasonal like Christmas ,Thanksgiving, etc. or any other special ocassion, sport related, etc.,. It takes just one click to activate or inactivate an event.
Quick Demo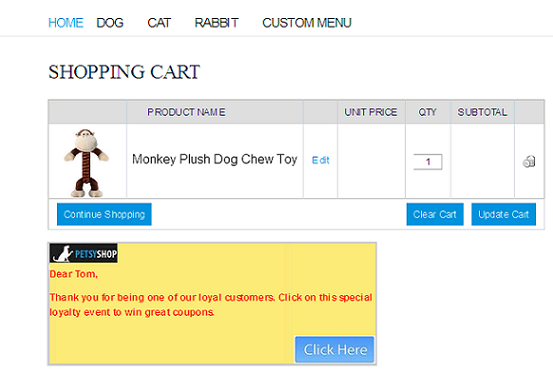 More Personalization and Loyalty Based Events
Neowauk treats every customer visting your website in a unique way. You can set up the events to function in a unique way based on your customer's shopping history. All participants and rewards can be predetermined and configured based on a specific loyalty condition.
Quick Demo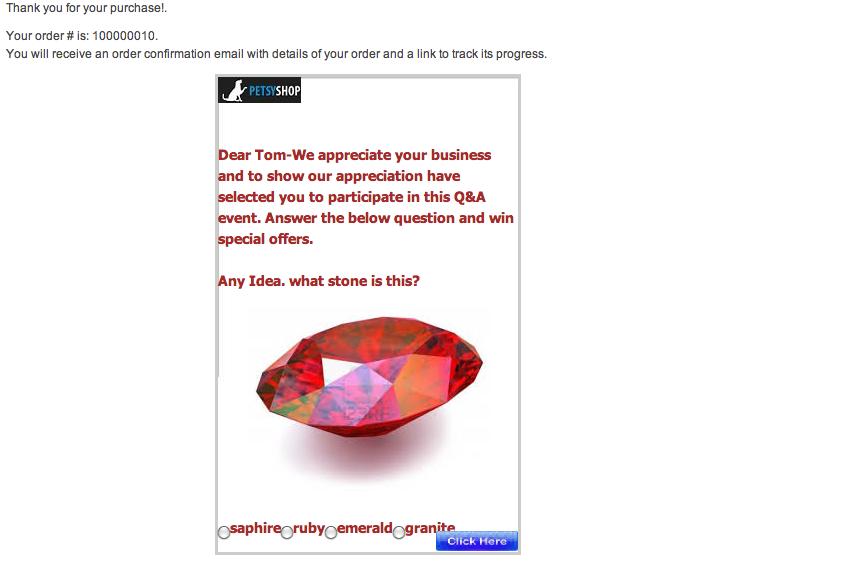 Interactive - Let Customers Identify an Image and Win Prizes
Set up events with multiple questions and reward the customer based on the selected answers. The questions can be of an image recogonition type or a reqular Q&A type. Any numbers of Questions or images can be linked to an event.
Quick Demo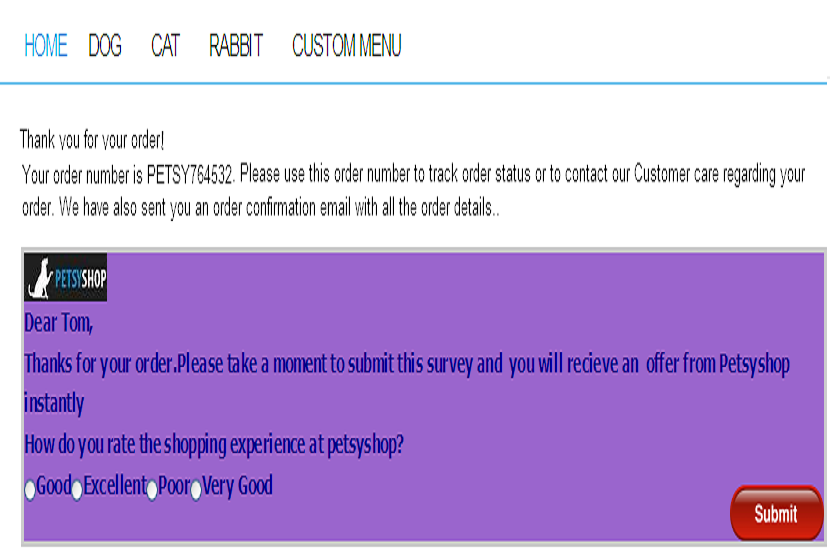 Conduct Surveys and Give Out Instant Prizes
Get your customers to fill out surveys by rewarding them instantly. You can set up events on any page of your website and reward them instantly after the survey. Multiple prizes can be configured and linked to a survey with ease.
Quick Demo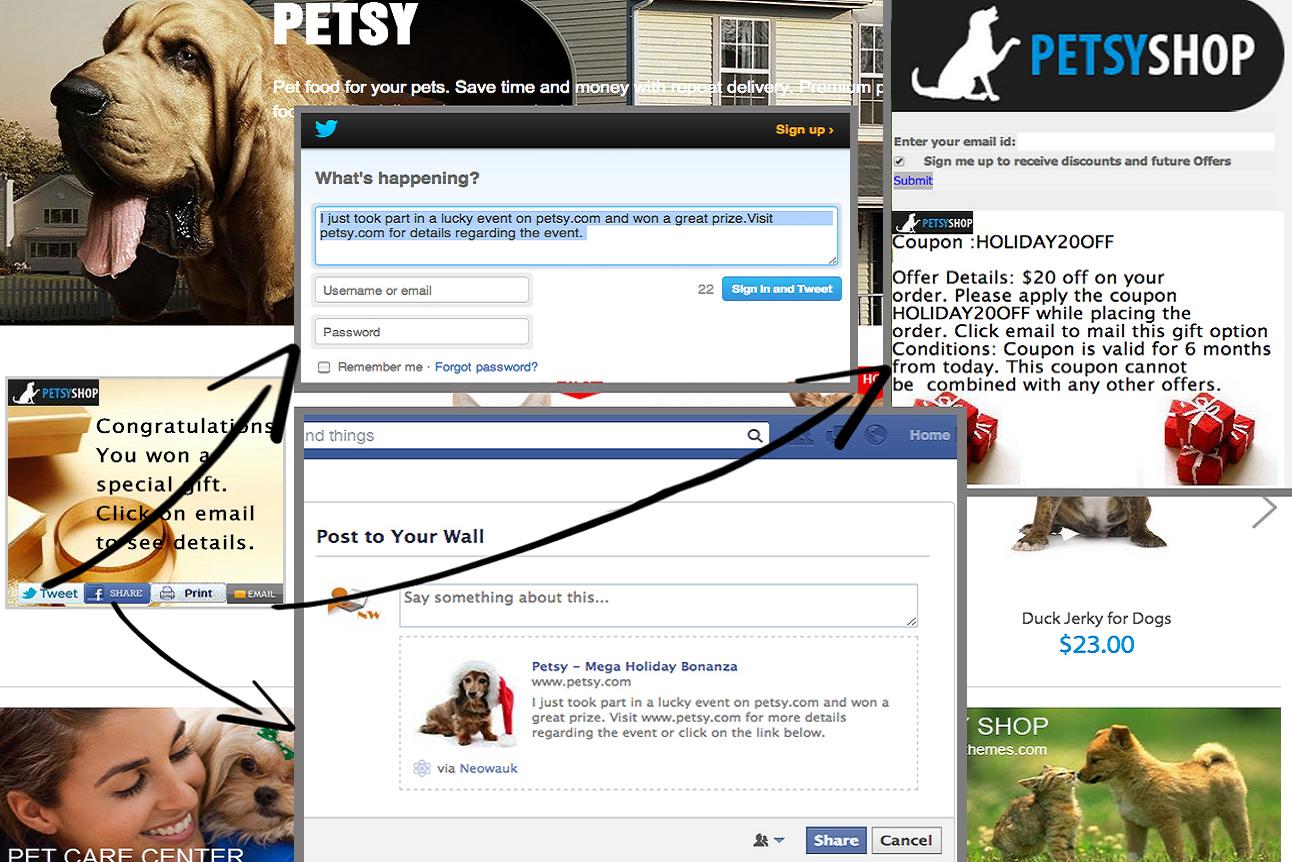 Connect the Events to Social Networking Websites
Neowauk markets your event on social networking websites. It lets your customers share about your events on Facebook and Twitter. The message and the image customers share on Facebook and Twitter are easily configurable through Neowauk.
View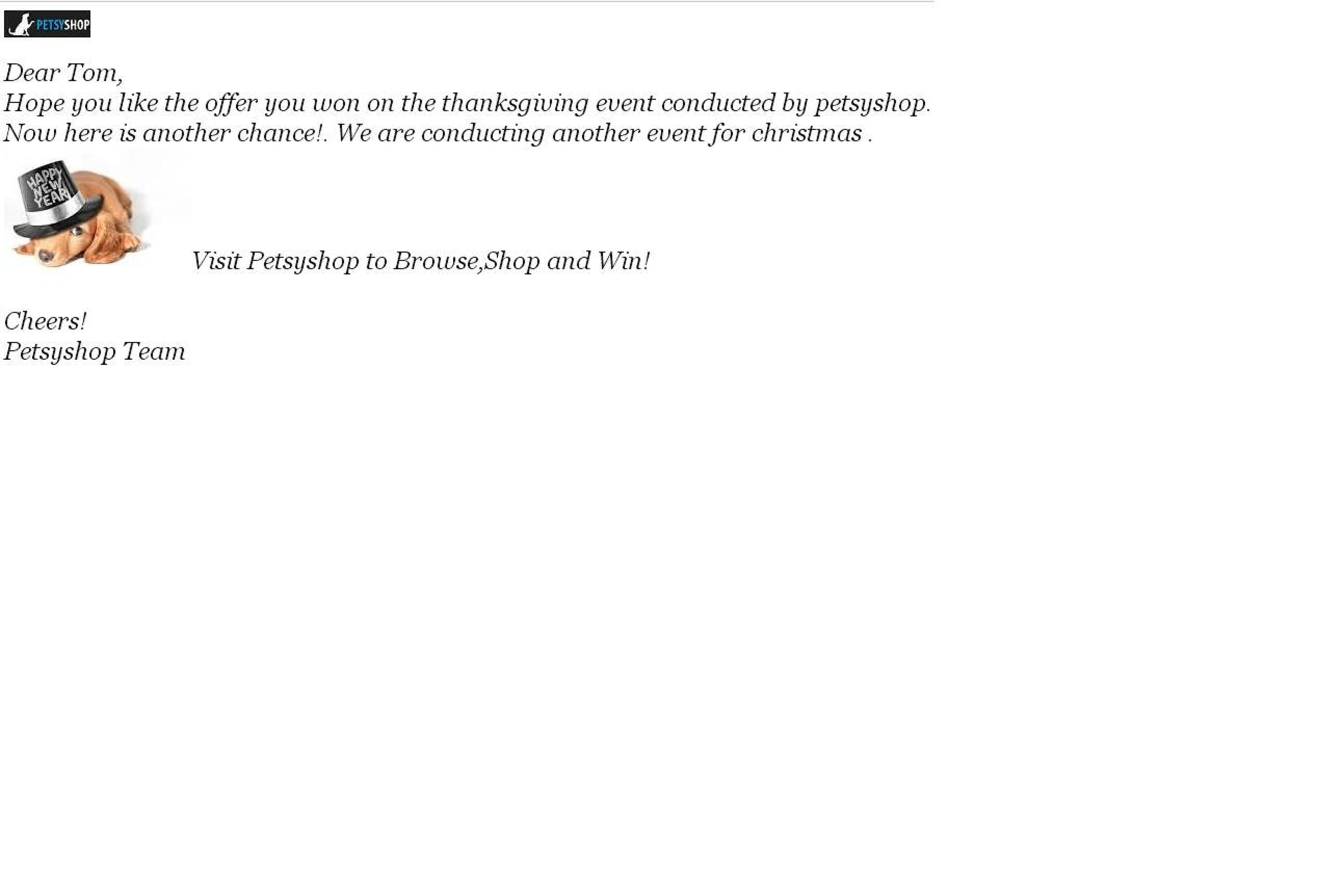 Follow up Emails to the Event Participants
Neowauk records the event participants' Email, and lets you send follow up emails to them through just one click. Since Neowauk knows a customer won or did not win an event, and helps you send follow up emails accordingly.
View
For websites with a traffic of upto 5,000 visitors per day.
Lucky Events
Loyalty Based Events
Image Recogonition Events
Q and A Events
Survey Events
Follow up Email Campaigns
For websites with a traffic of more than 100,000 visitors per day
Lucky Events
Loyalty Based Events
Image Recogonition Events
Q and A Events
Survey Events
Follow up Email Campaigns
For websites with a traffic of upto 100,000 visitors per day
Lucky Events
Loyalty Based Events
Image Recogonition Events
Q and A Events
Survey Events
Follow up Email Campaigns